Ambassadors
#SŵnyStiwdants
What's an Ambassador?  
They are students at some of our universities in Wales, and they help Coleg Cymraeg to speak to people about; studying in Welsh, the scholarships that are available, the Welsh Unions and events that could be of interest to you.
They are also given the opportunity to create blogs and work on our social media accounts. Every year, the ambassadors are offered the opportunity to work on our stall at Eisteddfodau, and to visit schools with a member of the Coleg Cymraeg marketing team to speak to pupils.
If you would like to hear more about what it's like to be an ambassador at universities in Wales, visit our Instagram page, 'Dy ddyfodol di', and look for 'Coleg Cymraeg' on Facebook.  
Here are some former Cardiff University ambassadors enjoying themselves!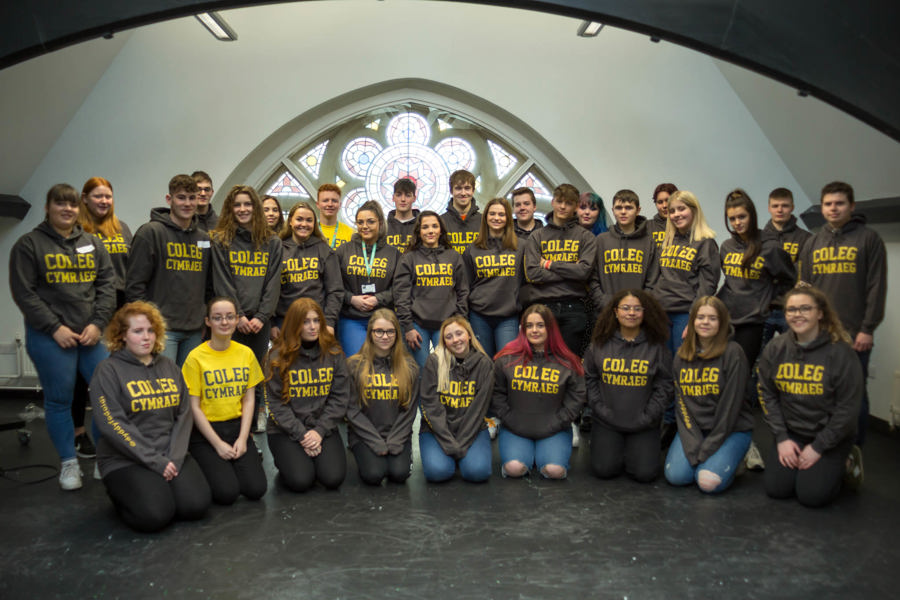 Would you like to be an ambassador?
Do you want to add additional skills to your CV?

Do you want to gain confidence in communicating in Welsh?


Do you want to receive additional funding whilst studying?
We recruit every November! Look out for more details on how to apply!