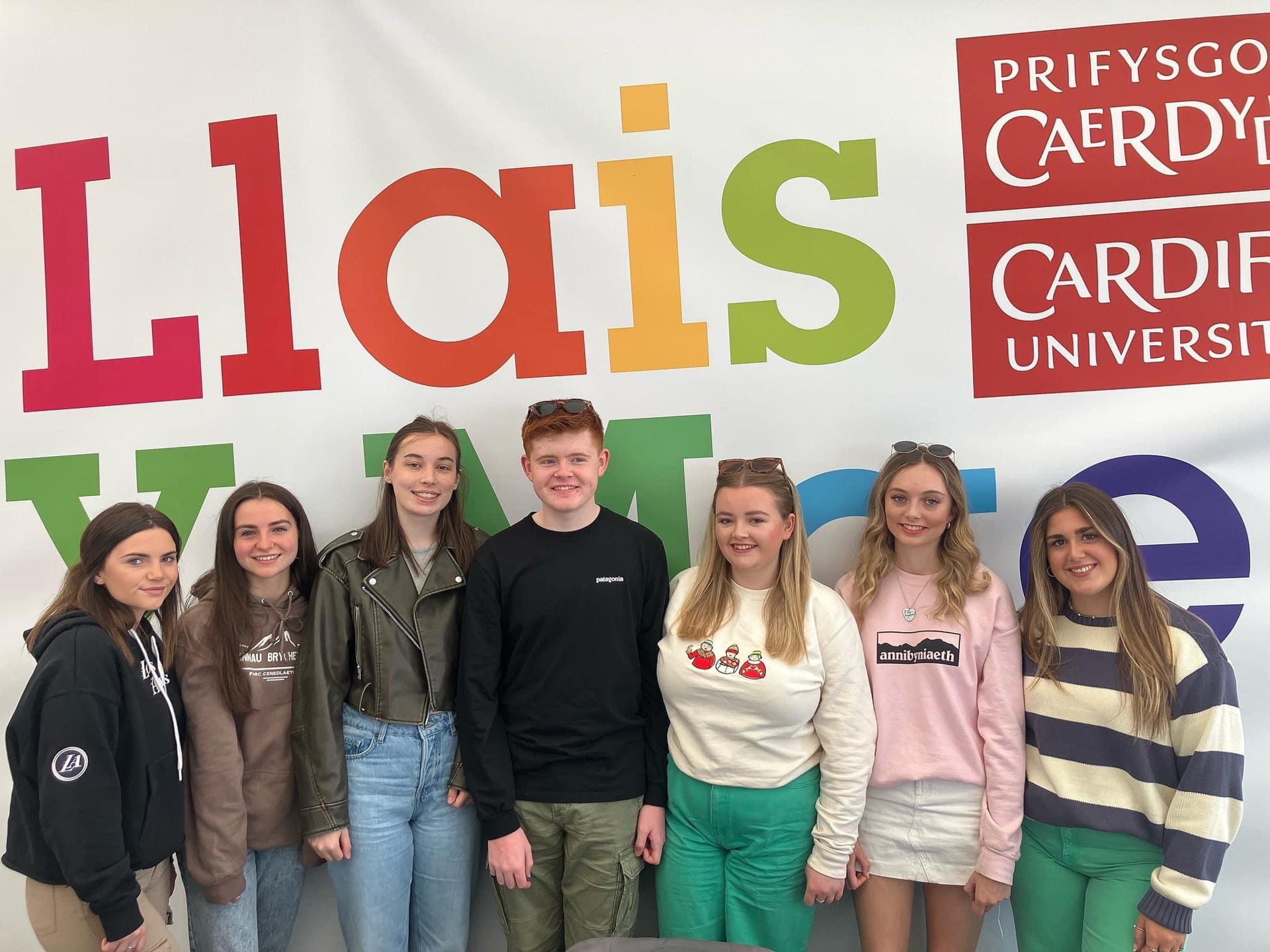 Elin Angharad Huws:
I'm Elin Angharad, originally from Anglesey, and now going in to my third year in Cardiff in September. At the National Eisteddfod this year, I was given the opportunity to be a part of the 'Llais y Maes' team with Cardiff University.
I gained all sorts of experiences that will prove very useful in the future, such as the ability to have to think on my feet, work as a team, the confidence to go up to people I didn't know and interview them, recording and editing videos, and much more.
I also had the opportunity to meet new people and make new friends within the team!! One experience that stood out was when I interviewed Rhun ap Iorwerth, the leader of Plaid Cymru; an unforgettable opportunity, which I would never have had if I had not been a part of the project!
The experience was an insight to working in the 'real' world, and I know it's something I will treasure.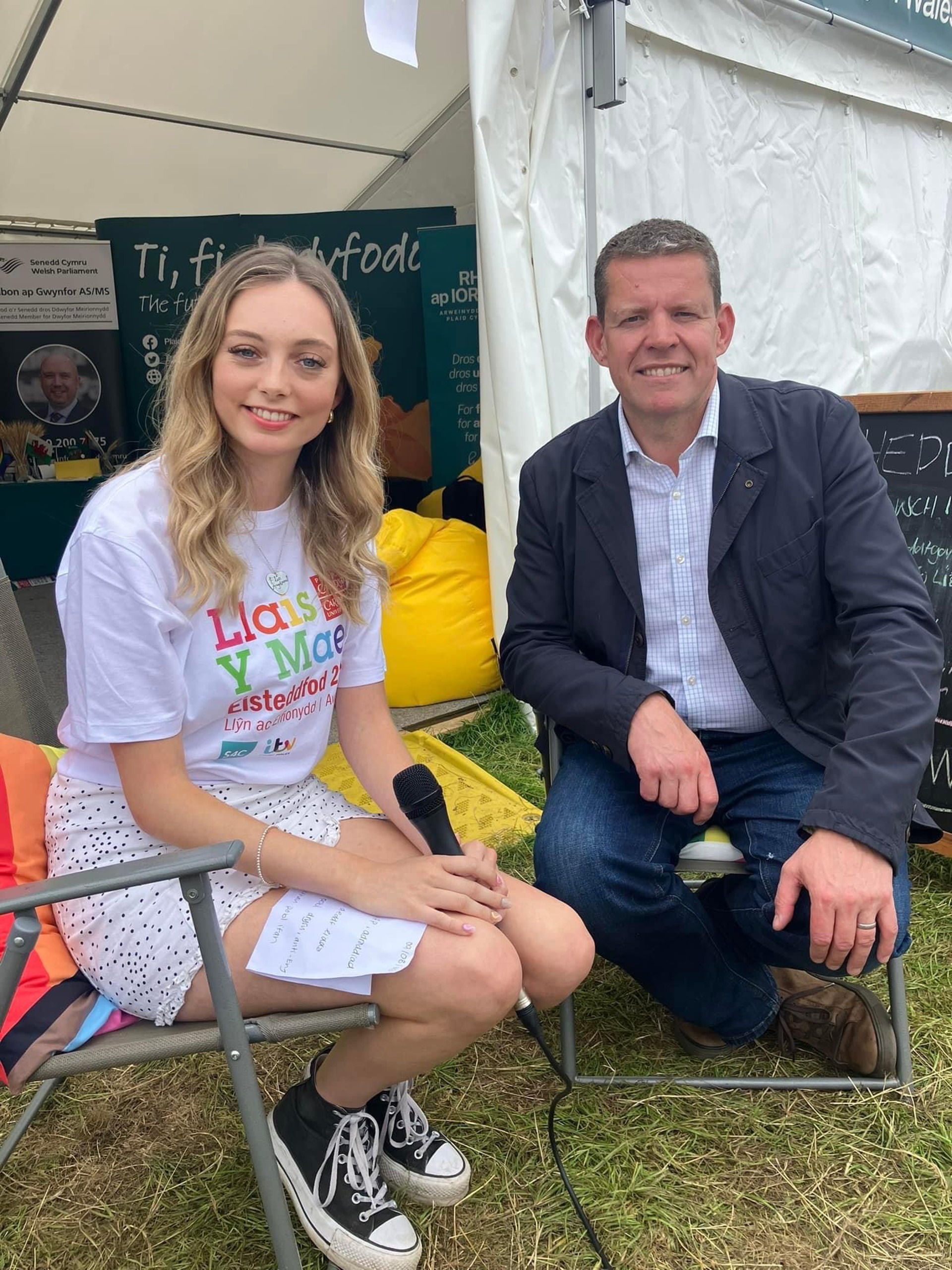 Millie Stacey:
My name is Millie Stacey and I am heading into my third year at Cardiff University studying Journalism and Communications.
It was a privilege to be chosen as part of the 'Llais y Maes' team at the 2023 National Eisteddfod. As a girl from South Wales, it was a journey up to the Eisteddfod, but it was worth every second for the opportunity.
The experience was a real insight into a journalist's day, I was taught to be creative if stories don't turn out as planned, and that stories can arise from having a simple conversation with someone in the queue for a coffee!
Something I am extremely grateful for is having the opportunity to learn on the job and learn from the people in the industry itself. During the week we got to work with some of the best, receive their advice and gain valuable insight into our future careers.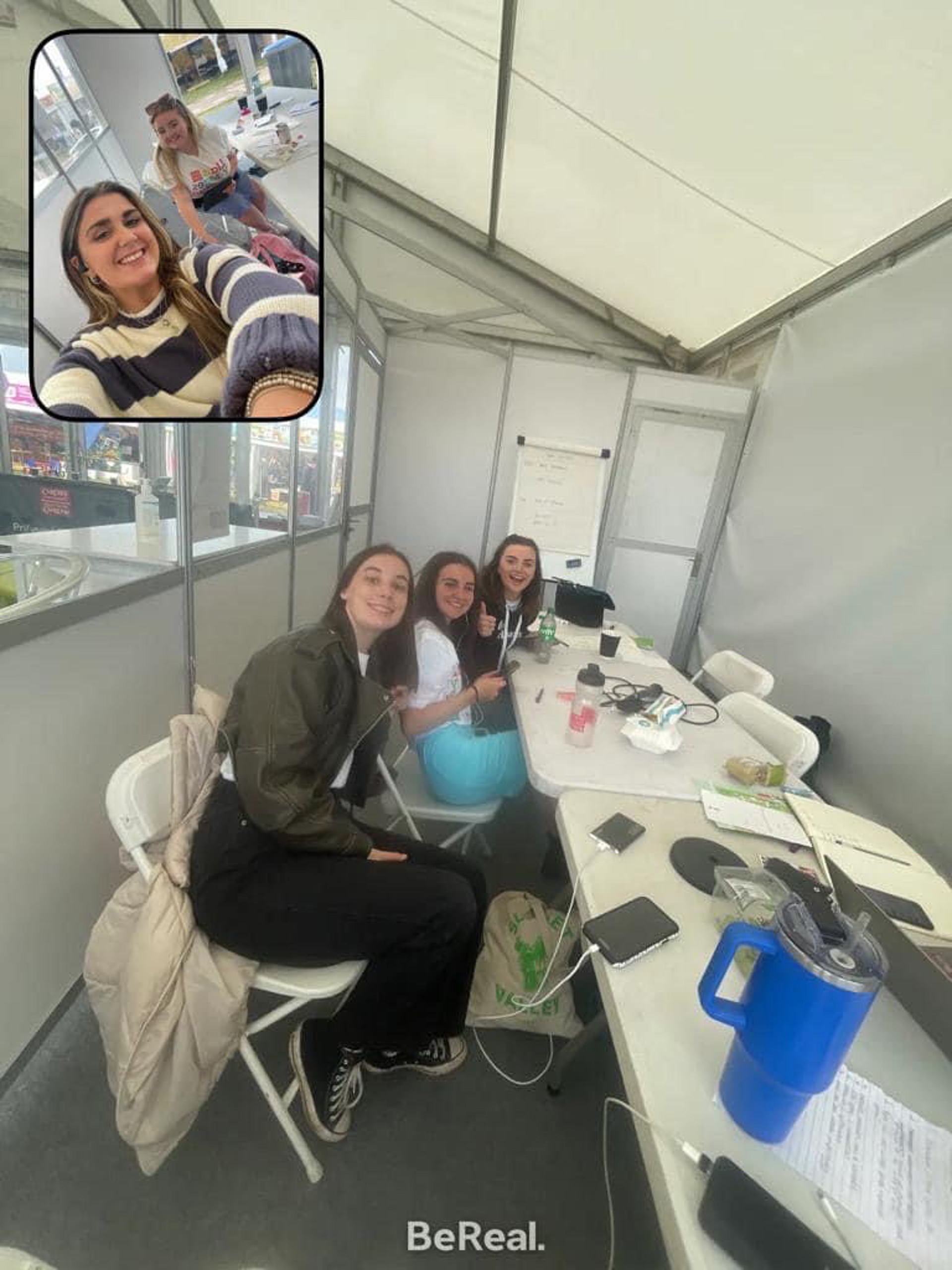 Catrin Edith Parry:
Hello, I'm Catrin, an ambassadors for the Coleg Cymraeg, I had the opportunity to work as part of the Llais y Maes team with Cardiff University during the week of the National Eisteddfod this year and it was an unforgettable experience!
For 5 days, we had the opportunity to report, edit and plan several different items for the social media, a very special experience for journalists at the start of their career journey.
Whilst also having the opportunity to collaborate with Andrew Weeks, Sian Morgan Lloyd and Gwenfair Griffith, three who have, and still do, very important work for journalism here in Wales.
I was given the opportunity to interview Marian Edwards, an individual who is a huge part of preparing the Orsedd's costumes every year. I also got the opportunity to have a chat with Dylan Ebenezer about football, and the coming season! I am certainly very grateful for these experiences!