In special sessions on the Coleg Cymraeg Resource Portal, some of Wales' most forward-thinking journalists from different fields share their experiences of working abroad in a series of interviews for learners and students interested in pursuing a career or studying journalism.
The series include sports journalist, Illtud Dafydd, who works with the international news agency in Paris, Agence France-Presse; Andy Bell, a television producer and reporter who has worked in Australia for 35 years; and Megan Davies, who has worked as a fashion journalist in Paris before returning to Wales to work for BBC Wales.
The three experienced journalists are interviewed by Coleg Cymraeg's postgraduate ambassadors and journalist students, Annell Dyfri, and Llion Marc Carbis.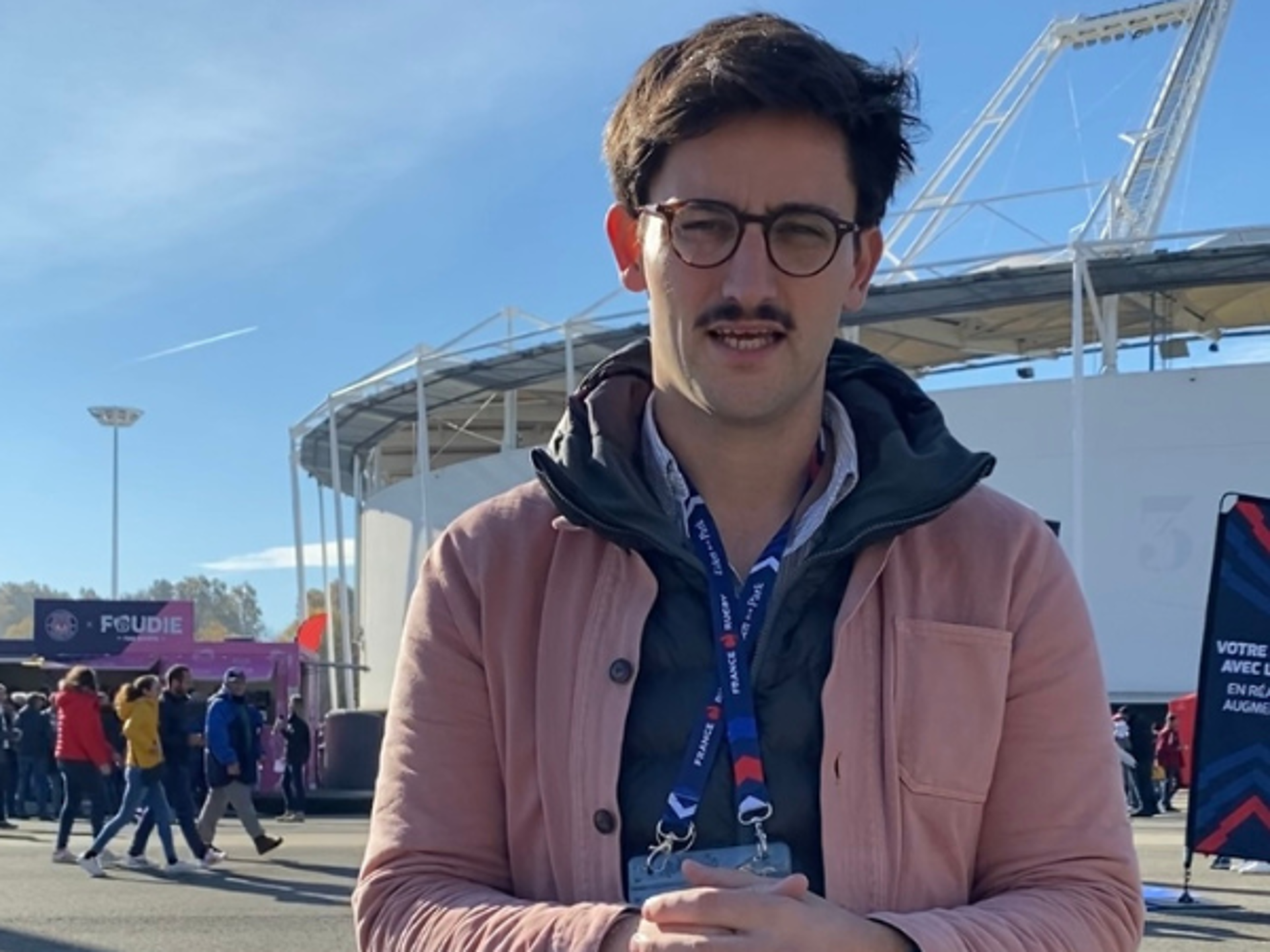 Sport journalist, Illtud Dafydd features in the first session that was recorded on 31 January in the run-up to the Six Nations Championship.
Illtud said:
"I've  been  working for the  international news agency, Agence France-Presse, since 2018 , and I have fallen in love with the country, the language, and the job. I specialise in rugby and report on the national team, Les Bleus, to a world-wide audience.  The next few weeks and months will surely be very exciting and busy for me as the Six Nations Championship and Rugby World Cup approaches!"
Before moving to Paris, Illtud worked for various television production companies in Wales including  BBC Sport Wales where he gained valuable experience. But he is mainly grateful for his higher education at Aberystwyth University where he studied French and Politics, and for the post-graduate Broadcast  Journalism course at Cardiff University for giving him broad skills and a solid foundation.
He added:
"If I hadn't studied journalism as a post-graduate student through the medium of Welsh, I don't think I would be where I am today. I gained fantastic opportunities at university in Wales, and I also had more choice and job opportunities after graduating.  I love languages and sport so this job is ideal for me."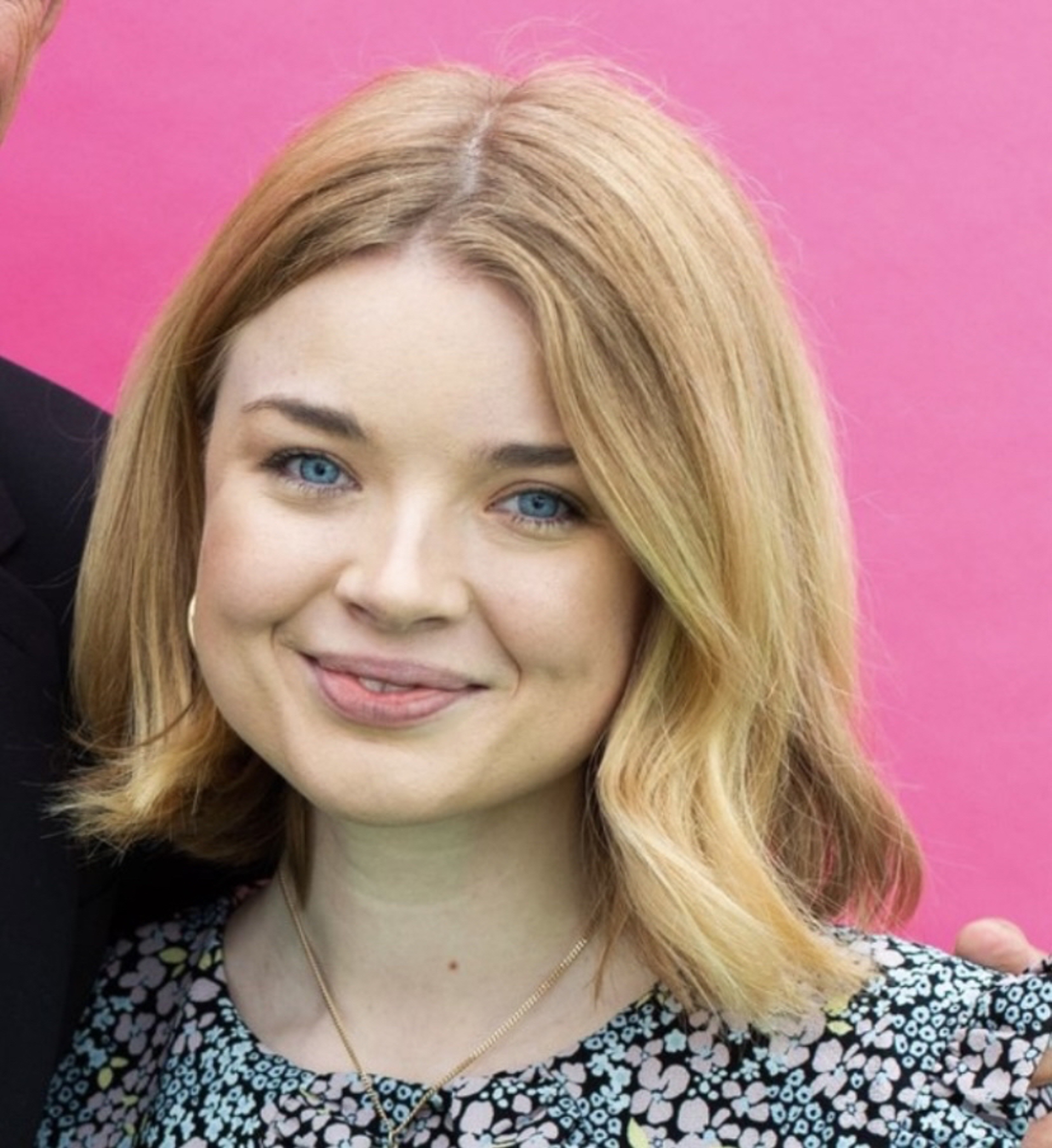 The second session is hosted by journalist, Megan Davies. Originally from Swansea, Megan studied French and English Literature at Exeter University before studying a post-graduate Broadcast Journalism course at Cardiff University where she won the T. Glynne Davies Scholarship.  With an interest in fashion, as part of her degree course, Megan moved to Paris to work for a couture company, Ralph & Russo, and Vogue magazine. Megan now works as a multi-platform journalist with BBC Wales, and has benefited greatly from her experiences abroad.
She said:
"Moving to another country to work as a young journalist was challenging to say the least, but the experience has given me invaluable life skills, not only in my job as a  journalist but also in general. Living abroad gives you a deeper insight and understanding of a country's culture and people, and I have had unforgettable experiences. I would encourage everybody who wants to pursue a career in journalism to spend a period working overseas."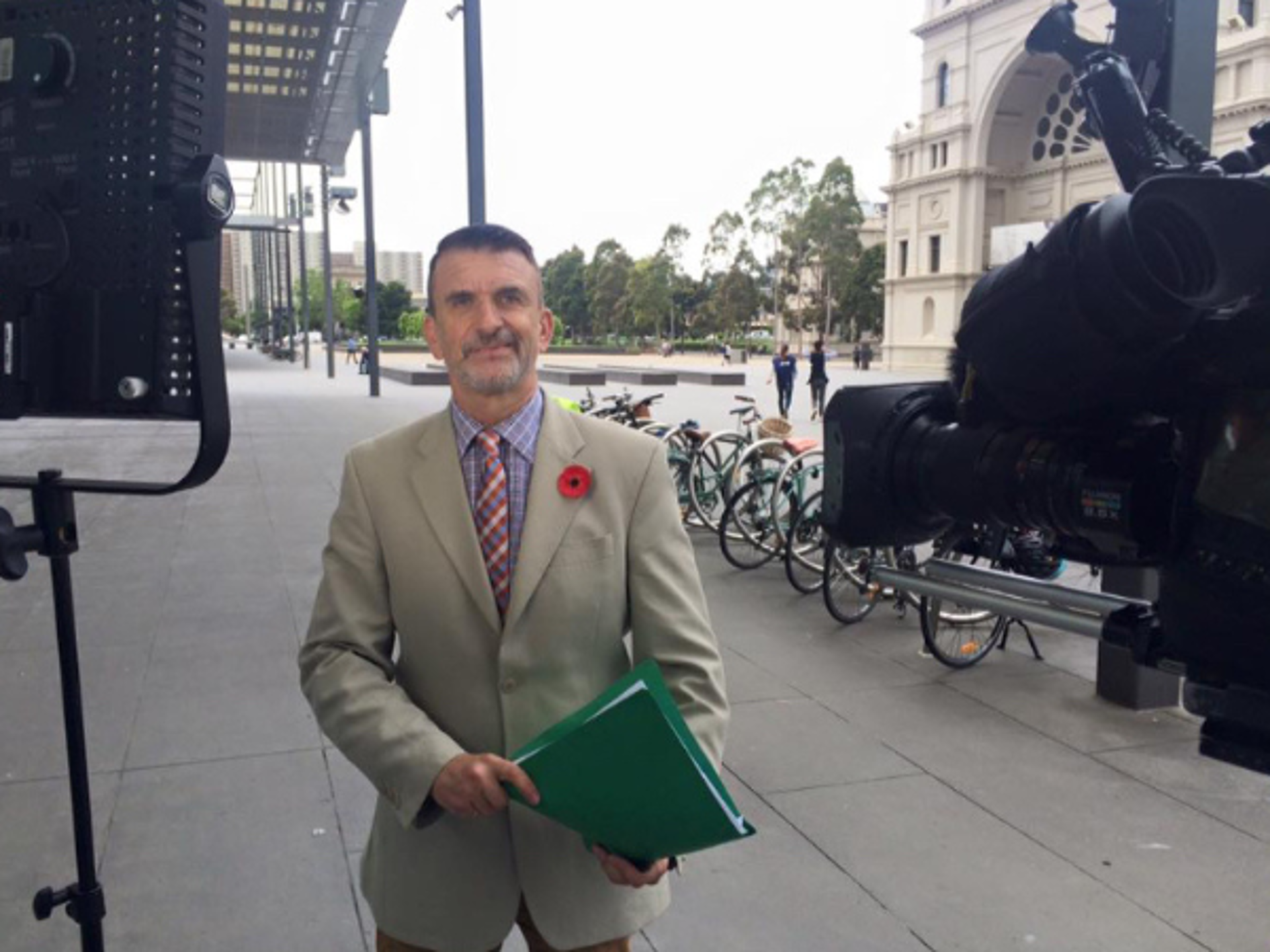 The final guest of the series is broadcaster, producer and reporter, Andy Bell, who has worked in Australian broadcasting since 1988.  Andy has vast experience, knowledge and advice to share  with students who are interested in pursuing a career in journalism.
He said:
"It is a privilege to have the opportunity to contribute to the Coleg Cymraeg activities.  Not only as  an experienced reporter who has worked in Wales and Australia, but also as someone who has learnt  Welsh. Contributing to Coleg Cymraeg's  'Journalism from  Across the World' is a fantastic opportunity to share my experiences with the younger generation."
The project is funded by the Coleg Cymraeg Cenedlaethol and the sessions are jointly organised between the Coleg Cymraeg, Cardiff University, Bangor University and Swansea University.
According to Ffion Hughes, Academic Manager for Higher Education at Coleg Cymraeg, 
"The Coleg is proud to support this project which shows that there are no boundaries when it comes to studying and pursuing a journalistic career through the medium of Welsh. On the contrary, it opens many doors to a multilingual world."
The interviews can be found on the Coleg Cymraeg Resource Portal
As well as the videos, Megan Davies shares her experience of being a journalist in a blog on the Coleg Cymraeg website